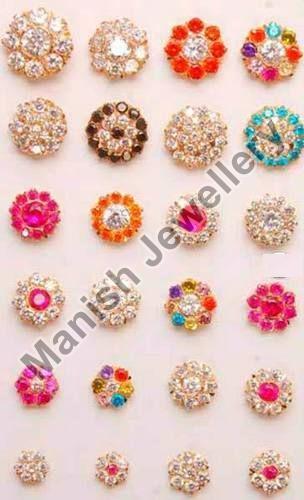 The nose pin, an adornment that has adorned the noses of women for centuries, holds a special place in the realm of traditional jewelry. Among the diverse array of nose pins available, the Gold Casting Nose Pin stands out for its timeless elegance, craftsmanship, and cultural significance. In this article, we will delve into the allure of these Pins, their artistic craftsmanship, and the cultural significance they hold in various regions.
This Nose Pin stands as an embodiment of exquisite craftsmanship, cultural heritage, and timeless elegance. With their intricate designs and cultural significance, these nose pins hold a special place in the hearts of those who wear them. From minimalistic pieces to elaborate creations, these pins offer a plethora of options to suit diverse tastes and occasions.
The Captivating Charm of Gold Casting Nose Pins
These pins are handcrafted treasures that showcase the artistry of skilled jewelers. These nose pins are meticulously cast from pure gold using traditional techniques, resulting in intricate and delicate designs. The casting process involves pouring molten gold into a carefully crafted mold, giving rise to stunning and detailed nose pins that reflect the richness of Indian craftsmanship.
The popularity of these Pins endures not only due to their exquisite beauty but also because they cater to various tastes and preferences. Whether one prefers a minimalistic and subtle design or a more elaborate and ornate piece, these nose pins offer a wide range of choices to complement different styles and occasions.
Craftsmanship: A Testament to Traditional Artistry
The making of these Pins is a labor-intensive procedure that requires excellent skill and attention to detail. Artisans employ ancient jewelry-making methods that have been accepted down through generations, certifying that each piece is a testament to traditional artistry.
The casting process begins with the design, where the jewelry artisan carves intricate patterns and motifs onto a wax model. This model is then encased in a mold material, and molten gold is poured into the mold, taking the shape of the wax model. Once the gold cools and solidifies, the mold is broken, revealing the final casted nose pin. The piece is then meticulously polished and finished to enhance its luster and brilliance.
Cultural Significance of Gold Casting Nose Pins
The significance of nose pins varies across cultures and regions. In many parts of India, wearing a nose pin is an age-old tradition that holds cultural and symbolic importance. Here are a few examples of the cultural significance of nose pins:
Marriage and Womanhood: In Indian weddings, the bride adorns herself with various pieces of jewelry, and the nose pin is an integral part of her bridal look. It symbolizes her transition into womanhood and her marital status.
Cultural Diversity: Different regions in India have unique nose pin styles and names. For instance, the "Nath" is a prominent nose ring worn in Rajasthan and Maharashtra, often featuring a decorative chain that connects to the hair.
Ayurvedic Benefits: According to Ayurvedic practices, wearing a nose pin in the left nostril can have health benefits, particularly in women, by regulating menstrual cycles and easing childbirth.
Spiritual and Holistic Beliefs: In certain spiritual traditions, wearing a nose pin is believed to enhance a woman's beauty and also promote overall well-being.
Contact us for Buying it from Manish Jewellery.