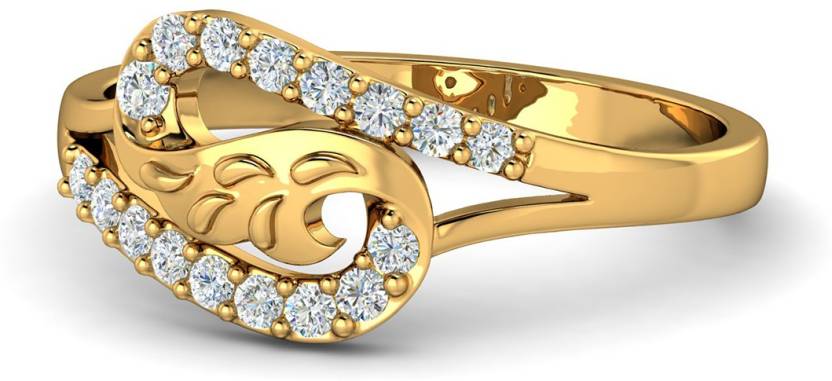 Are you looking for the perfect Casting Ladies Gold Finger Ring? And don't know which finger to wear it?

People frequently hurry to put rings on the first finger they fit on out of admiration for beautiful designs or shining jewels. And tend to forget or be unaware that wearing rings has more benefits than just our affection for them.

In addition to admiring your stunning ring, people may judge you based on how you wear your rings and other characteristics such as your personality and romantic status. The finger you select for your wedding ring says a lot about you and your way of life. People may judge you based on how you wear your rings and other aspects of your personality.

Naturally, the rings you choose to wear on your fingers reveal a lot about your taste. So do the fingers you decide to wear them on. Depending on whatever finger you wear your ring on, you might be a person with leadership qualities or a follower, a person with a kind heart or a dominant personality.

Read on to know the meaning of each finger for wearing rings.

Ring Meanings by Finger

Your rings reveal a lot about you, from your marital status to your line of work. While certain fingers have unique significance, others have no significance at all. As you select the locations where you'll wear your jewellery, keep these associations in mind.

● Index finger:

If a person wears a ring on their index finger on their dominant hand, it symbolises leadership, confidence, and self-worth. If the ring is on the index finger of the passive hand, it indicates that the wearer accepts leadership. The index finger is a symbol of ambition and leadership in palmistry.

● Thumb finger:

Wearing a thumb finger ring on your dominant hand, which could be either your right or left, demonstrates your ambition. Wearing it on the thumb of your passive hand represents internal turmoil. A ring on your thumb, according to palmistry, denotes self-confidence and willpower.

● Ring finger

One important reason why couples choose to wear engagement rings on this finger is that it symbolises love, partnerships, and even innovation. This finger is linked to romance and the moon.

● Pinky finger

Rarely, unless a gemstone is required, does the pinky or little finger have a ring on it. It all depends on a person's professional standing if they are wearing jewellery there. Mercury, a planet associated with intelligence, communication, and intuition, is supposed to have power over the little finger.

● Middle finger

The middle finger symbolises accountability, grace, and introspection. On the middle finger, not many individuals wear rings. On the other hand, wearing one on each hand denotes accountability. One reason why family heads wear rings on their middle fingers is because of this.

Conclusion

The final decision of what to wear and where to wear the ring remains with you. Even though these are the generally accepted interpretations of the ring fingers.

The majority of exporters and suppliers of casting gold rings have full knowledge of the production process and earring quality. Before placing your order, you can get in touch with them and ask for the relevant information.
This entry was posted on February, 24, 2023 at 16 : 39 pm and is filed under Finger Ring. You can follow any responses to this entry through the RSS 2.0 feed. You can leave a response from your own site.