Which One To Choose, Casting Or Handmade Gold Earrings?
Posted by Admin on March, 02, 2022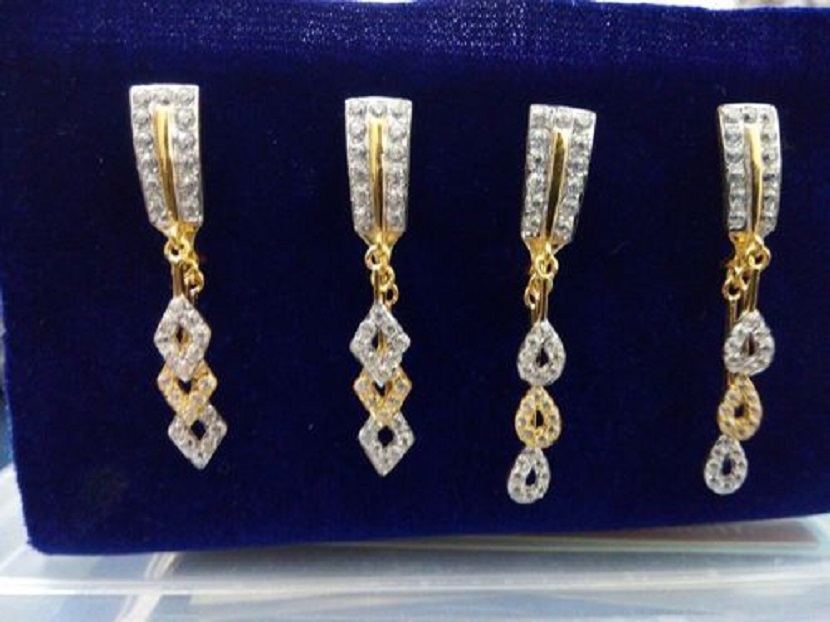 Gold jewellery has been the most glamorous of all other ornaments. It is popular immensely among both genders, with each one regarding it as an object of class and dignity. As time passed and technology became an inseparable part of our lives, the jewellery-making process too renewed itself. Casting gold earrings is a common term for making rounds in the market. Apart from the uniqueness and authenticity, a discussion on the better version of the golden earring is stretching like no other. With this article, an effort has been made to understand which one is superior, caste or handmade golden earring?
Manufacturing process: The manufacturing process of casting golden earrings involves melting the gold and spreading it over a mould. The mould is carved into various designs and cuts that give finish and shape to the earrings. Whereas, in handmade golden earrings, each tit and bit is kept in mind to deliver a masterpiece that catches every glance of an eye.
Gold Purity: The casting gold earrings are porous and likely to have a mixture of other metals in them. The purity of hand-made earrings is always higher than the casting of gold earrings. Hand-made gold earrings are made directly from gold slabs. This is the reason a hand-made gold earring is heavier and denser than casting gold earrings.
Pricing: Hand-made golden earrings are usually priced higher as compared to casting golden earrings. The labour and skills involved to make an earring by hand-made process incur a higher cost than that of a casting golden earring. In case of casting golden earrings, the automated process cuts down any additional charges and prices are budget-friendly.
Designs And Looks: No two earrings can be measured in terms of their designs and looks. Many casting golden earrings suppliers in India make amazingly designed earrings that enhance the look right away. The same is the case with hand-made jewellery, it's iconic and miniature works reputes it to a higher level. Both kinds have their charm and temptation.
Strength: As the casting gold earrings are moulded, they are lighter in weight, susceptible to breakage. It should be worn with care and maintenance. On the hand, the strength and toughness of hand-made golden earring is relatively higher. The metal used to manufacture golden hand-made earrings is denser and thick too.
Production: There are many casting gold earring exporters from India as the abundance has grown hugely in the markets. The hand-made gold earrings are confined to a particular section of skilled craftsmen and hence, the production is not as high as the casting gold earrings. In this parameter, the casting gold earrings are ahead of the hand-made earrings.
By and large, it can be observed that it is quite a difficult task to declare any one kind of earring as the undisputed winner. A golden earring must fit the buyer's selection of design, price, and importantly the purpose for which the product is intended for buying. Depending on the buyer, a category of the earring can be considered better than the other. And, golden earrings will continue to rule the Indian markets no matter what.
This entry was posted on March, 02, 2022 at 11 : 09 am and is filed under Casting Gold Earrings. You can follow any responses to this entry through the RSS 2.0 feed. You can leave a response from your own site.