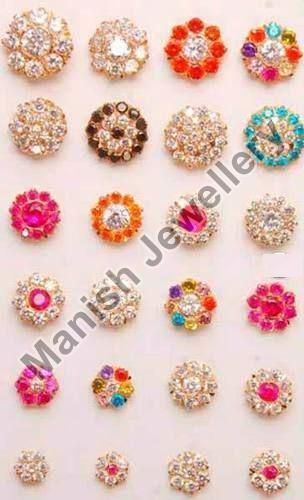 A nose pin is one of the most valuable and attractive gold jewellery, with huge demand worldwide. A nose pin is traditional jewellery with huge demand in the market due to its classic style and unique appearance.


Nose piercing is an effective practice that Indian women embrace. Having pierced nose is a traditional custom of the Hindu religion. In Indian culture, wearing a nose pin is a significant symbol of a married woman in the Hindu culture.


Significance of Wearing Nose pin


Piercing the nose reduces the distressing energy that has a negative influence on the Hindu cultural system. Wearing a nose pin helps women in their reproductive organs and reduces infertility. Warning nose pin on the left side of the nose belief that reduces the labour pain during child delivery. Even it can reduce menstrual cramps. Nerves that run through from the left nostril directly connect with female reproductive organs.


Warning nose pin does not cause any infection. Apart from this, a nose pin can signify beauty and express a fashion statement. But there are plenty of health benefits that you can get from wearing a nose pin. Generally, in Hindu and Muslim religions, wearing nose rings is a sign of getting married. The religious benefits of wearing a nose pin show a woman who praises and respects the goddess Parvati.


Process of Choosing Nose Pin
Here are a few factors that you should consider when you buy a casting gold nose pin for yourself-
Studs- Nose studs are an essential item that perfectly fits every nose shape. If your nose is broad, you can try a narrow fitted nose pin. A nose stud looks good in any attire.
Hoops- Hoops are a better nose pin that can fit perfectly with a long narrow nose. Hoop nose rings have come in various sizes and designs. This type of nose pin looks good with traditional outfits.
Septum rings- Septum nose rings are perfect for women who want to create a style statement. Septum nose rings come in various designs and forms. You can choose them as per your dress code.
Ball- This type of nose ring can give an attractive look. It is a heavy type of jewellery that you can wear on a special occasion with traditional outfits. With different nose pins, you can create different looks for yourself. Every nose ring is unique and attractive.


Benefits of Wearing Nosepin
Casting a gold platted nose pin can give a stylish appearance. It looks unique and attractive with traditional outfits.
A gold cast nose pin can give a simple appearance. You can wear it for different occasions.
Warning gold cast nose pin does not cause skin problems or rashes. Thus you can wear it without any fear.
Gold casting nose pins are viable in various designs and forms.
You can search online to get the best quality gold plated nose pin jewellery.